Regular price
Sale price
$ 22.00
Unit price
per
Sale
Sold out
This is a very high quality, free standing natural Amethyst crystal point from South Brazil, with a cut flat base.  Polished top, very good purple color and tip formation.
Size:  2" x 1.5" x 1.5"
Amethyst is a master healing crystal which activates the third eye and crown chakras. 
It is excellent for so many things, including but not limited to:
pain relief
divine healing
intuitive empowerment
relieves headaches
it is the stone of sobriety
aligns you with peace, love and personal power
connects your body, mind and spirit energy
cleanses your aura of negativity
I only have one of these beauties and it comes to you in a velveteen bag, cleansed by the full moon.

Use it as a centerpiece in your collection, in a grid, for healing or for manifesting.

Free Shipping in the USA
View full details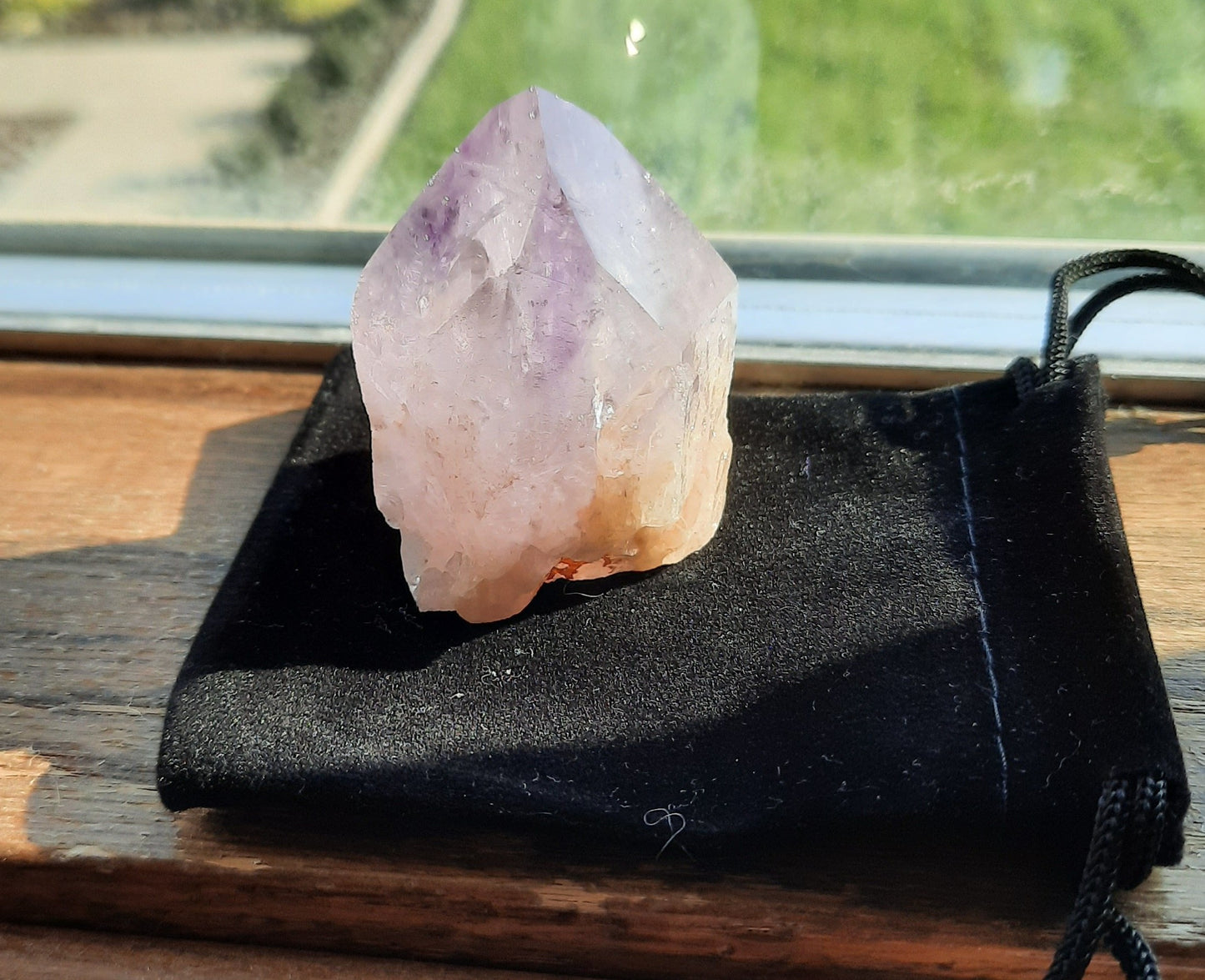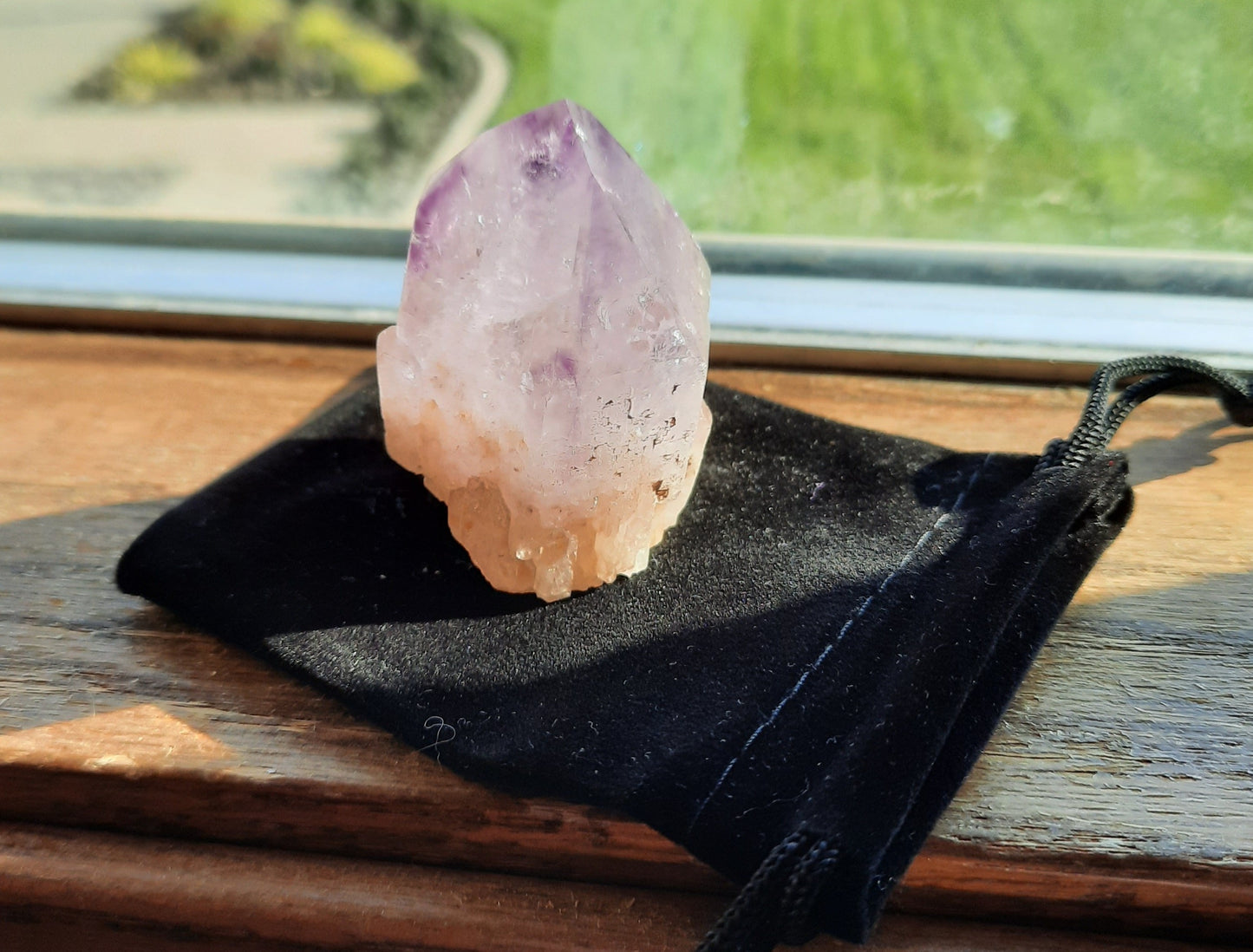 Every Session is Customized for You
Healing is not one size fits all. Once you order a session from me, I'll send you an email consult within 48 hours to learn all about your needs.
I'll design your session based on the highest and greatest good healing that is perfect just for you!
As soon as you ask for healing, the universe organizes the energy to bring it to you in the way that feels best, according to your needs ♥